The KellyCash Websites
www.kellymadison.com
KellyMadison.com is Kelly's official website with weekly video and photo updates, personal diary, behind the scenes and boasts over 300 models. The site is filled with over 10 years of content including girl/girl, blowjobs, hardcore sex and most importantly it all revolves around Kelly's all natural 34FF breasts. All the content is elegantly organized and continuously added to, in order to ensure members' retention.
www.pornfidelity.com
Pornfidelity.com is a reality based hardcore three-some site starring Kelly and Ryan Madison. This site is updated each week with a new conquest consisting of high quality content. Every week there's a new scenario of Kelly picking up a girl, bringing her home to Ryan and they have their way with her. Pornfidelity has over 6 years of weekly updates and counting, bringing a whole new definition to the word marriage.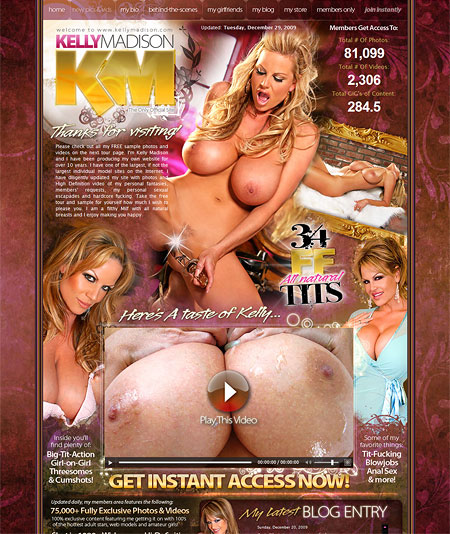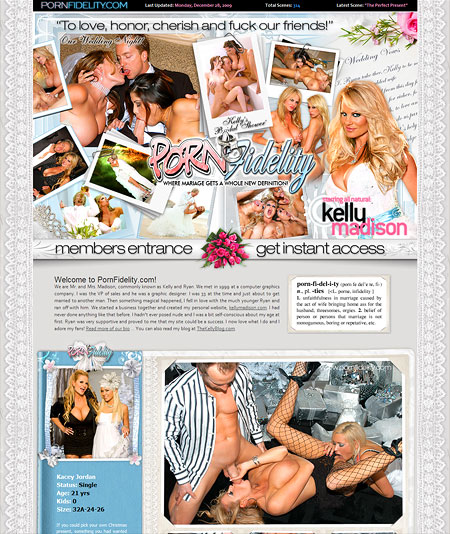 www.teenfidelity.com
Teenfidelity.com is Kelly's new teen 3-some site - Because Pornfidelity.com does so well we decided to emulate the same concept but instead of a variety of women participating in 3-somes with Kelly and her 34FF all natural tits this site is based around Kelly seducing young teen girls (under 21 years) to partake in a 3-some! And to make it even more appealing all Teenfidelity members will get full access to Pornfidelity for FREE! We hope your traffic will like Kelly's sexual escapades with young, teen girls. Kelly sure does!